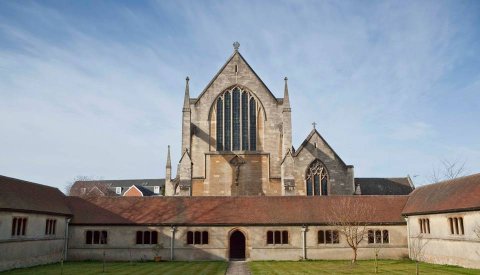 Author: Paola Sobbrio, PhD and independent researcher*
Abstract:
This year, at the end of July, the Oxford Center for Animal Ethics organized the Summer School entitled: Ethics and Animal Law: creating a positive change for Animals.
Three intense days of reports and round tables on Animal Law Studies (ALS). The Summer School was attended by people from all over the world and this helped create a constructive and very important confrontation to understand the results achieved and those that will be achieved in the short, medium and long term to free animals from human domination.
Keywords: animals, rigths, law, ethics, summerschool, oxford,  ethics, animal law, animal law studies, animalrights
*Paola Sobbrio has a degree in Law, a Ph.D. in EEC legislation on animal welfare and protection with a thesis on the ethical and juridical aspects of xenografts (animal-human organ transplants), participating later in the project European "Xenome", commissioned by the European Commission As part of his research, he deepened the issue of animal welfare, especially genetically modified animals, from a legal and ethical point of view. She is a speaker at national and international conferences on the themes of human, environmental and animal bioethics related to law as well as the author of several scientific publications .
https://independent.academia.edu/PaolaSobbrio
www.paolasobbrio.it
https://www.linkedin.com/in/paola-sobbrio-308572140/